Here at Willys Distributors we rebuild, repair, and recurve early Auto-Lite and Prestolite distributors used in; Cars, Jeeps, Tractors, Trucks & Wisconsin engines. Models include, IAD, IAT, IAY, IGC, IGS and IGW distributors.

Willys Distributors was started out as a necessity when I needed to rebuild an Auto-Lite IAY-4012 distributor for my 1958 Willys CJ5 .

We are committed to producing a quality product. All replaced distributor items and workmanship are warranted for one year. I sincerely, do not believe you will find a more complete and detailed service available.


All distributors are tested and curved on a Sun distributor machine to insure maximum performance.
Willys distributors also offers a variety of reproduction Auto-Lite data tags. All complete rebuilt distributors receive a new data tag. The tags are a quality reproduction; they are a great final touch for any rebuilt Auto-Lite starter, generator, voltage regulator or distributor. We have the ability to stamp all the tags we sell with your information on the tag.
The Auto-Lite tags were used for a wide variety of Vehicles and Tractors.
Vehicles:
American Bantam, Autocar, Available Truck, Biederman Truck, Brockway Truck, Buffalo Fire Apparatus,
Checker Cab, Chrysler, Crocker Motorcycle, Crosley, DeSoto, Diamond T Truck, Dodge, Duplex Trucks,
Fargo Trucks, Federal Trucks, Fourwheel Drive Trucks, Frazer, Hudson, Hug Trucks, Hupmobile,
Indian Motorcycle, Indiana Truck, Kaiser, Lincoln, Linn Trucks, Mack Trucks, Nash, Oshkosh Trucks,
Packard, Plymouth, Sterling Trucks, Studebaker, Ward LaFrance Trucks, White Trucks, and Willys
Tractors:
Aerco, B.F. Avery, John Bean, Brockway, Case, Centaur, Cockshutt, Co-Op, Custom, John Deere
Detroit, Eagle, Earth Master, Friday, Gambles Farmcrest, Intercontinental, James Motor Co.
Jumbo, Leader, Linn, Long, Love, Massey-Harris, Nateco, Oliver, Regal, Rockol, Silver King
Terratrac, Toro, USTRAC, Waterloo, and Wisconsin
.
Payment can be made with Paypal, money orders, or personal checks.
We only accept credit cards through PayPal.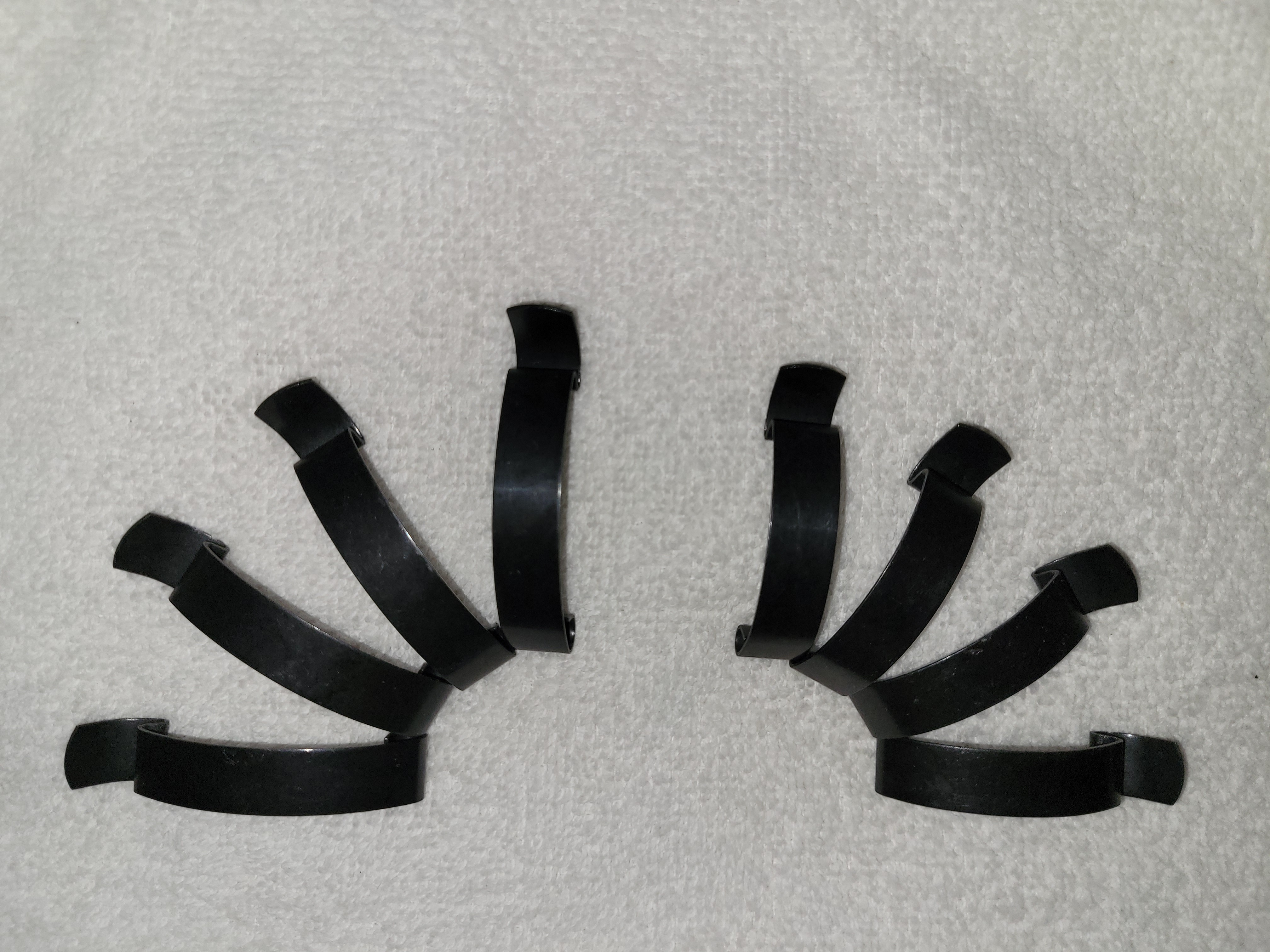 Now available from Willys Distributors.
New distributor cap springs clips.
Replace your old worn out, broken, rusty springs with new ones.
There are two different sets.
One set is for the Auto-Lite IGC & IGS models
and the other set fits the dust proof IAD distributors.
Rivets are included with every set.
These springs are Made In The U.S.A.

$30.00 per set